New York Child Support Laws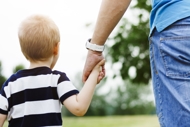 Whether your separation is amicable or not, a divorce can be a complicated undertaking for all parties-particularly when children are involved. Because you and your ex-spouse undoubtedly want the best for your children, it's important to work together through the appropriate legal avenues to ensure impartial child custody arrangements and appropriate child support payment amounts.
In the state of New York, MONTEFUSCO | PAMMER is dedicated to helping families reach fair, sustainable agreements that support the best interests of the family going forward.
---
To discuss your New York child support case and learn how our family law firm can help you achieve the best results, contact us online or call us today at (631) 801-0007.
---
What Is Child Support?
From a legal perspective, child support is a mandated payment from the non-custodial parent to the custodial parent, meant to provide economic support for the children. The idea is to make sure that the payment provides the same amount of support the children would have had if their parents had not separated.¹
What Does Child Support Cover in NY?
As defined by New York state law, there are certain things for which child support payments are intended to be used:²
Food and drink
Housing (rent) costs
Clothing
School fees
Medical and dental care
Any household expenses that support the child's basic quality of life
Add to this any other expenses that are deemed essential for the child's basic success and personal and academic growth.
Expenses That Are Not Covered by New York State Child Support
Likewise, there are various expenses that child support payments are not legally expected to cover:³
Anything not directly related to the child
Luxury items like electronics are not needed for schooling
Daycare and after-school care
Babysitting
Extracurricular club and sport activities
Private lessons for instruments, sports, etc.
Yearbooks, school photos, and other memorabilia
Tutoring
College tuition
Vehicles/car insurance
Add to this anything else that may be considered an "extra" expense. If a parent argues that these kinds of expenses should be covered by child support payments, he or she has been misinformed. With the help of a good family law attorney, you can make sure that all payment amounts can cover everything your children need, without unnecessary extras.
We Can Help You Develop the Best Support and Custody Arrangements for You and Your Children
At MONTEFUSCO | PAMMER, our number-one priority is supporting the needs of and relationships between parents and their children throughout the divorce process. We work hard to ensure that all child custody agreements and child support payments are reasonable and fair to all parties involved and that the children are given the financial and emotional support they need to grow and succeed.
Sources