Spousal Maintenance Attorneys in Suffolk County
Helping Islip & Brookhaven Residents Not Settle for an Unfair Payment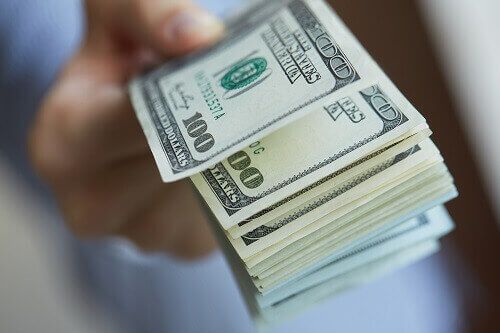 When going through a separation or divorce, making decisions about all the various issues that arise can seem overwhelming — and spousal maintenance can be the most challenging. Regardless of whether you are seeking or defending against spousal maintenance, your financial future depends on the decision that is made. At the Law Office of Robert H. Montefusco, our Suffolk County spousal maintenance lawyers have handled hundreds of cases related to divorce and family law. We understand the importance of fair spousal maintenance payments and are committed to fighting for the best outcome of your case.
Contact the Law Office of Robert H. Montefusco at (631) 801-0007 for more information specific to your needs and circumstances.
Spousal Maintenance Basics
New York family law requires that spouses financially support one another during a marriage. Depending on the couple's situation, this requirement may carry on after divorce. When seeking to change a marital status by a divorce or legal separation, either spouse has the right to file a petition for spousal maintenance. The court will make the final decision for or against spousal maintenance.
The court will consider a number of factors, including:
The age of each spouse
The length of the marriage
The earning capacity of each spouse
The health of each spouse
The contribution of one spouse to another to help enhance earning capacity
The education or training expenses needed by one spouse
The location of the children's residency
If a judge rules in favor of granting spousal maintenance, there are three types of spousal maintenance that he can order.
The three type of spousal maintenance are:
Temporary maintenance
Durational maintenance
Permanent maintenance
Temporary maintenance ends once the divorce is finalized, at which point a judge can make a final decision concerning spousal maintenance. If the judge chooses to grant post-divorce support, he may order durational maintenance, which is support that is granted for a fixed period of time to enable the dependent spouse to fulfill necessary needs such as finishing an education program. Alternatively, the judge could decide to grant permanent support, which would only come to an end once the dependent spouse remarries or passes away.
Our Suffolk County spousal maintenance lawyers have years of experience successfully representing clients who are seeking spousal maintenance or defending against it. Call the Law Office of Robert H. Montefusco today at (631) 801-0007.