One of most common questions divorce lawyers the in New York get is how long it takes to get a divorce. The answer is always the same. It depends on the details of the case. The fewer details and contested issues there are, the shorter the time span between filing and officially being divorced.
CONTESTED VS. UNCONTESTED
Sometimes a couple disagrees on certain settlements that are put in place as the result of a divorce, such as the division and distribution of assets and debts. This disagreement over the desire to be divorced and/or any divorce matter where the parties have unresolved settlement terms, necessitating the assignment of a judge and court appearances is considered a contested divorce. While ending any relationship is difficult, a marriage is a binding legal agreement that requires legal dissolution and skilled legal counsel to navigate the process.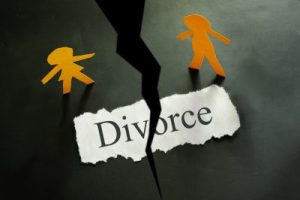 An uncontested divorce is one where both parties agree that the divorce should happen and often have already come up with all of the terms of the agreement and seek to put those terms into a written agreement, rather than litigating the matter in the court system.
INFLUENTIAL DETAILS
Divorce lawyers are constantly working out the details of a divorce. Then there are issues concerning children. Has a decision about custody already been made, or does the court need to decide?
The court will also have to determine things like child support and a visitation schedule. All of these details can add up and make the divorce a lengthy process as assets, debts, and other details are divided fairly between both parties.
YOUR ROLE
You have influence over how long the divorce process takes.
To do the least damage to yourself and other parties, focus on what's really important. If you are getting a divorce because you argue all the time or you think you might argue during the process, it might be best to let your lawyer do the talking for you. It's an emotional time, and one that is never easy to get through even under the best of circumstances. By letting matrimonial lawyers negotiate for you, you can avoid some of the emotional trauma and details that can slow the divorce process.
An uncontested divorce that has very few details to be ironed out can be completed fairly quickly. To speed things up, remember that this is a legal process and not the time to rehash all the hurt feelings and personal wrongs done to each other. Once the divorce is over, you can both move on and heal from the pain of the ending of the relationship It is in your best interest to do what you can to make this as smooth and painless as possible. Need assistance with your divorce? Contact MONTEFUSCO | PAMMER today.